Why Real Yoga?
While we don't prescribe to a specific style of yoga, we base our teachings on the principles of breath-pranayama, movement-asana and awareness-meditation. These principles are the foundation of our classes in which we welcome beginners through to the most experienced yogi. Our teachers are always mindfully present for their students with the intention to create a space where you will always feel comfortable. Each of our teachers take inspiration from their lineage of yoga and personal practice when designing their classes, ensuring everyone has exposure to the various types of teachings and practices.
Founded 10 years ago by Master Saumik Bera, Real Yoga stands as one of the longest yoga providers in Singapore. We offer a variety of classes, from Yoga Stretch and Yin & Yang classes for beginners to Ashtanga and Vinyasa flow classes catering for our Advance Yoga practitioners. We believe in balance and taking a holistic approach to life.
We have designed our classes to fit in with even the busiest of schedules. Here at Real Yoga, we provide only the best teachers, who have been practicing Yoga for over 20 years, learning from Yoga Masters in India – the origin of Yoga. Our friendly and caring teachers will guide you through your practice and offer adjustments and modifications for all levels of experience.
We believe in balance and taking a holistic approach to life. Therefore, we have designed our classes to fit in with even the busiest of schedules. We practice before and after work and run express classes too. We currently practice with over 100 classes a week with special workshops added regularly. Classes can be booked online via our smartphone app available for both iPhone and Android.
4 Pillars of Yoga
As students, we learn to listen to our bodies, understand what they need and choose our practice accordingly. A dogmatic approach to yoga, believing in only one style, yoga class or yoga type, is not healthy. We are all individuals; we are all different; we all have our own stresses, injuries and lifestyle pressures. Real Yoga offers over 40 different yoga classes to suit every need and lifestyle.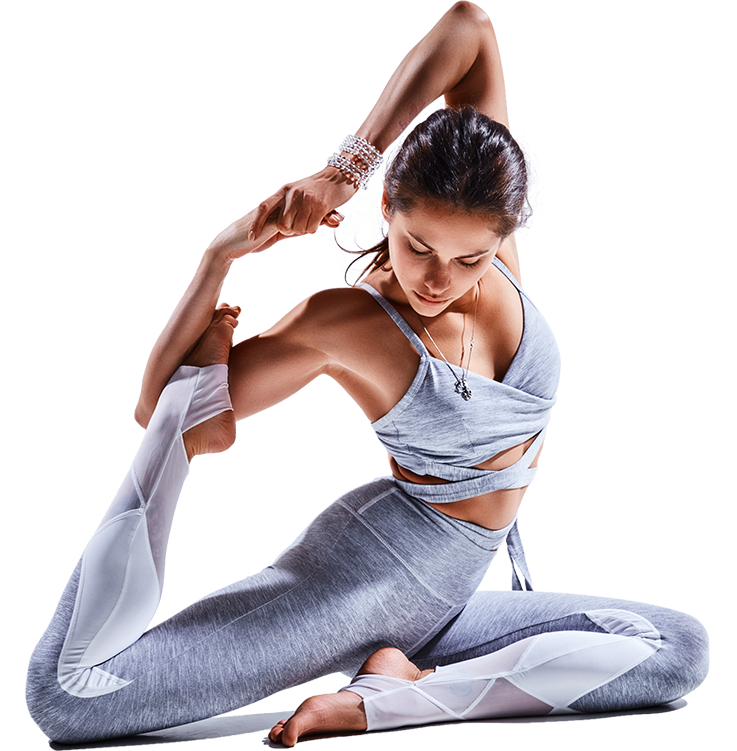 Breathe!
Our breath and emotions are connection in a feedback loop. Yoga brings awareness and control to our breath patterns, allowing us to notice when our emotions are affecting our breath, and using the breath to calm our emotions. Always remember to inhale and exhale into the pose to avoid injuries!
Energise your full body
Yoga is a full-body workout, targeting all the muscles of the body with both static holds and dynamic movement. You're supporting your own body weight, building functional strength in areas where you really need it. Why spot-train at the gym when you can train your entire body to build strength and stamina!
Relief Your Stress
Yoga reduces perceived stress and anxiety, which in turn reduces the physical effects of stress on the body. By encouraging relaxation, yoga helps to lower the levels of the stress hormones such as cortisol. Related benefits include lowering blood pressure and heart rate, improving digestion and boosting the immune system.
Weight Management
Yoga is exercise, and you do burn calories doing yoga. But even less vigorous styles of yoga can help you control your weight by reducing stress, bringing mindfulness to your eating habits, and providing a heightened sense of well-being and self-esteem. Challenge yourself to high intensity classes such as ABT (Abs, Butt, Thigh), Hatha M & Hot Slimming classes!