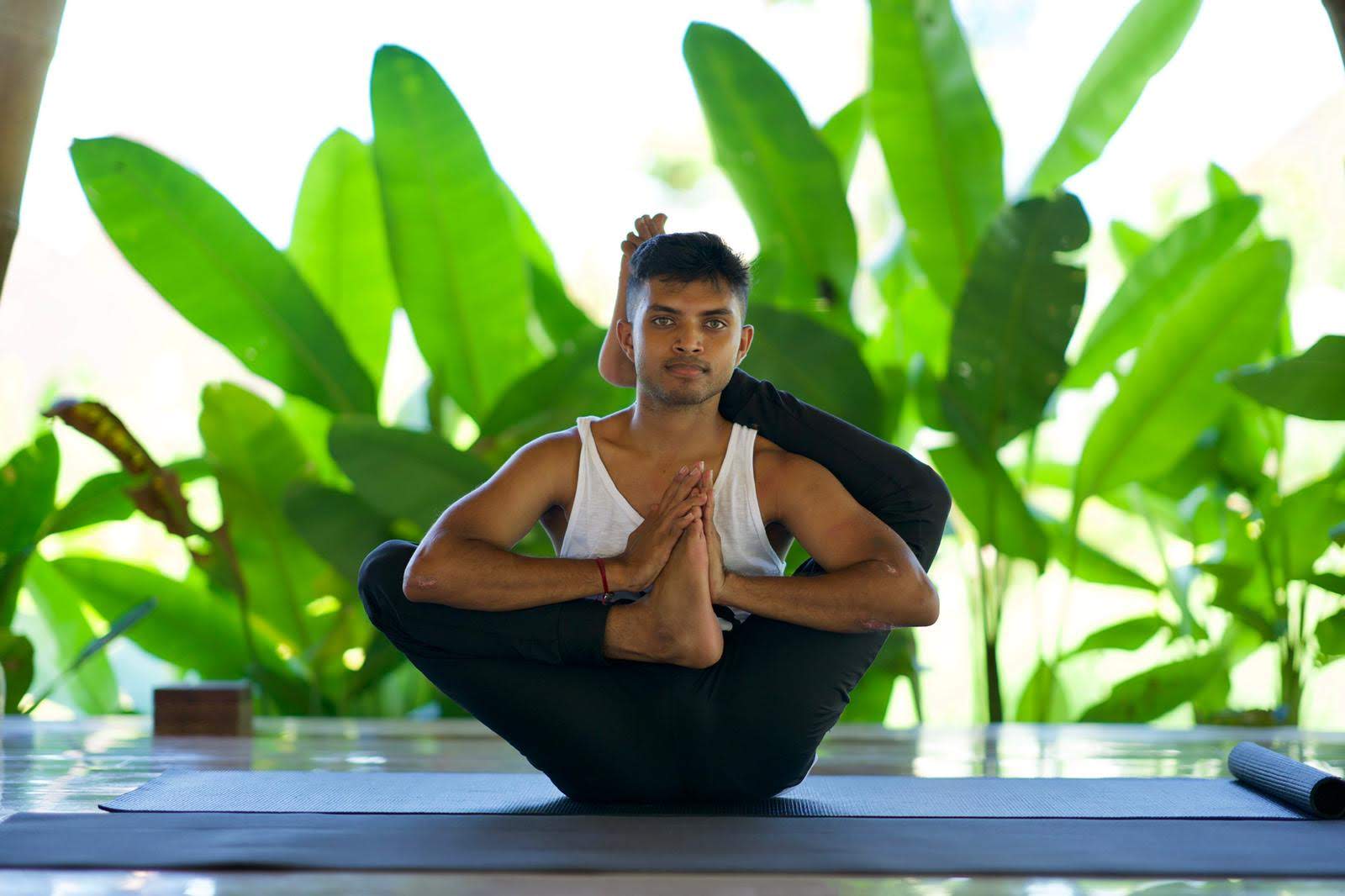 Rahul Maity
Yoga Instructor
Specialty Classes Vinyasa Yoga,Yoga Twist,Lunar Stretch.
A Five Years ago, I started officially teaching at Real Yoga, Kolkata. To date, I have been teaching for over 5years professionally. Thanks to my professors – Master Saumik Bera and Master Sir Koushik Bera, I have completed several yoga. My classes range from basic to advanced level, catering to all yoga practitioners. My yoga journey has been enlightening and by practicing daily, it brings strength to my body and mind.I has been Teaching Indonesia and Singapore Real Yoga as guest teacher.
Qualification & Achievements:
-Yoga Instructor Course(YIC) From S-VAYASA,Bangalore,India.(2016)
– 200 Hours Hatha Yoga Teachers Training Course with Master Saumik Certificated From Yoga Alliance U.S.A.
Academy  Qualification:
-Civil Engineering with 89% Marks, From SIP, India.
Specialty Classes:
Power Yoga, Yoga For Strength, Astanga Yoga, Hatha M, Hatha Flow, Backbend, Yoga Twist, Gentle Yoga, Core Yoga,  Vinyasa, Yoga Balance, Yoga Stretch, Backbend & Twist,Yoga Dance,Arial Yoga.
What I Love About Teaching Yoga:
My favourite part of teaching is that I am able to impart my knowledge and practice to my students. Being able to have a connection with them is something of essence in which I truly am grateful for.
My Favourite Quote:
Keep Learning, Keep Trying, Never Give up
My Favourite Asana:
Eka pada sirsasana (One-leg-Behind-Head Pose)
When I'm not on the mat:
Watching Cartoon, Listening Music, Photograph